Henry Wadsworth Green
These four pictures, below are of our Henry. He is a Lhasa Apsos, and is 7 years old. Born in Okla. City. His hobbies are: Watching TV, playing ball, and going for walks.
Sweaters
These are the new sweaters we got for Henry and Neslie. Hen wanted boots also, but they cost to much.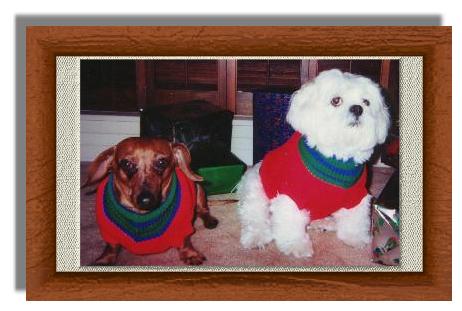 Neslie & Chester
This is Amy's Neslie and Chester. They have
big battles together.
Jerry and "Mr. B" Buttons
This was Helen and Jerry's little dog, (Yorkie) "Mr. B" Buttons. He was loved very much. Buttons passed away in 1992. He was 17. (Palm Beach, Fla 1971.)